Our first attempt to use 3D printing for production of large objects (in our case, it was the Plankton lampshade) was made in 2012, when this innovative way of manufacturing was advancing into the product design sphere. Fastward seven years, 3D printing use for homewares still remains limited. The stores are filled with plethora of conservative designs made in conventional ways. Playfulness is still missing and intricate shapes and unique design features are hard to come by. The world urgently needs some colour and brave new designs...
3D printed lampshades to brighten the world
Quirky, brave, unusual, fun, and luxurious are the keywords for us, when it comes to the lampshades.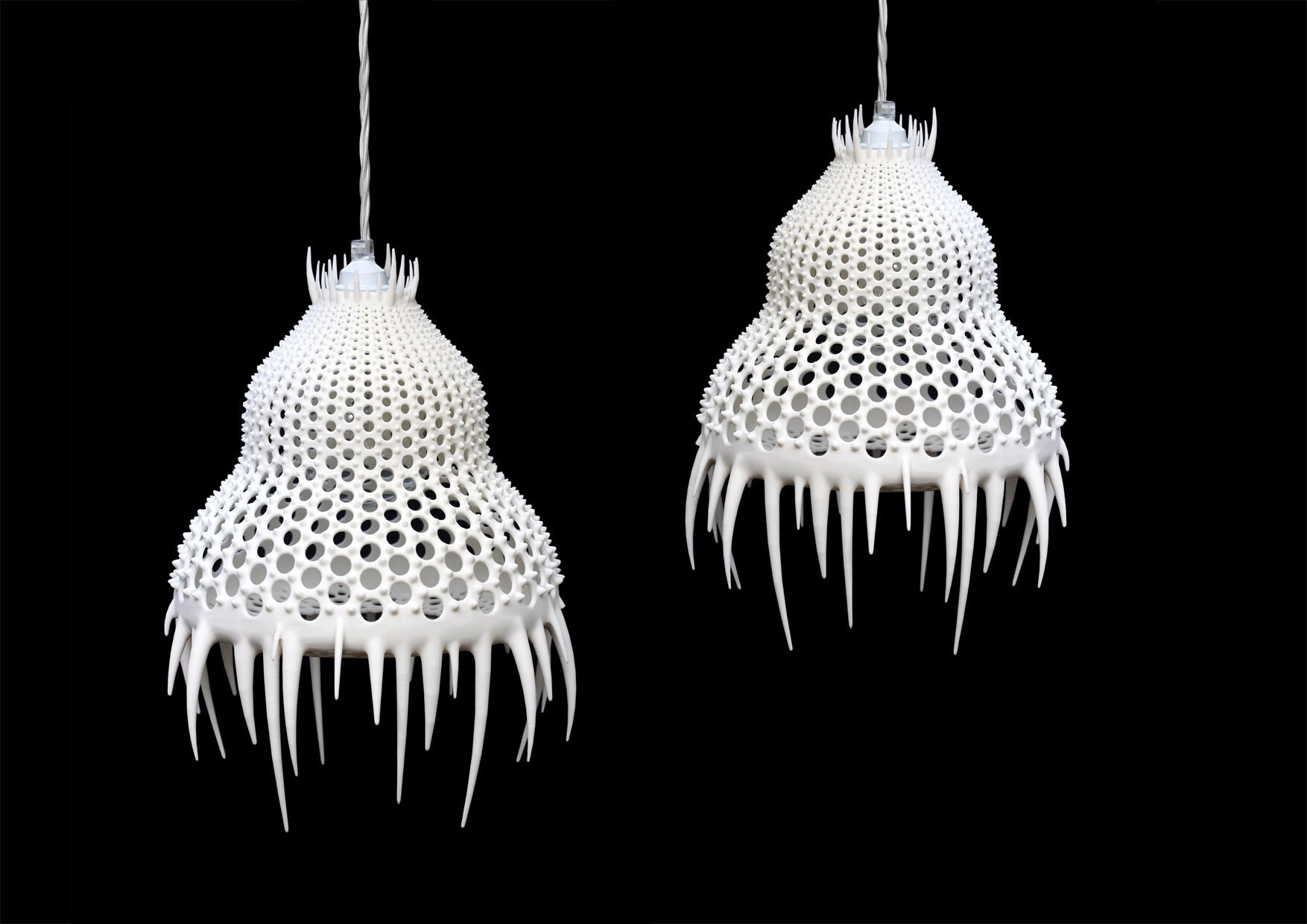 Our first ever lampshade was Plankton lampshade inspired by amazing diversity of shapes and forms of oceanic microorganisms that collectively are called plankton. As small as they are these creatures produce half of the world's oxygen and play important role in maintaining a very delicate balance of our planet. The Plankton lampshade is one of a kind. Its light, intricate body is produced via 3D printing using durable nylon and features a great amount of detail. The lampshade can fit any type of light bulbs, but we recommend using LED light bulbs to lower energy consumption. Straight after the launch Plankton lampshade won the Sydney Design Award in 2013.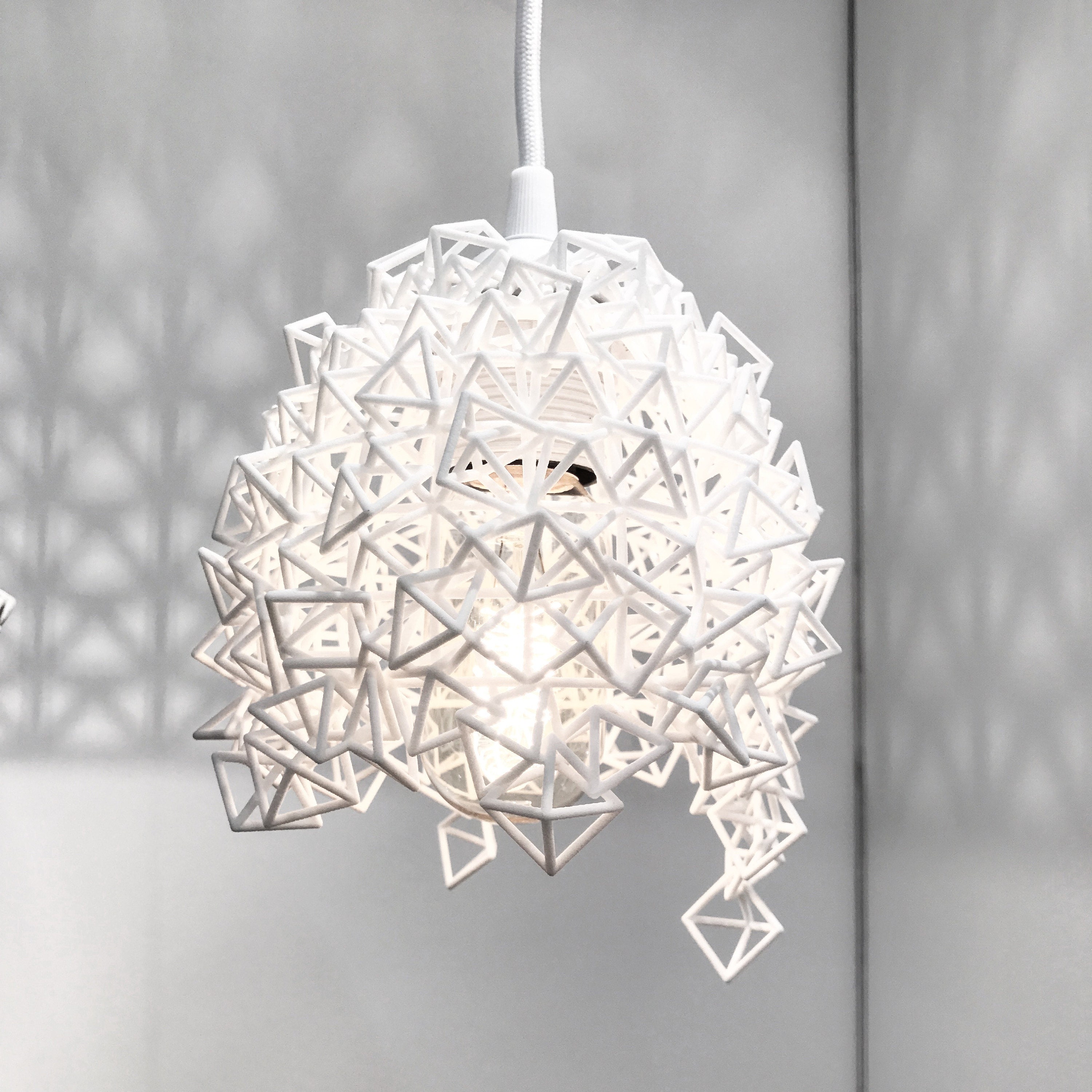 Our another lampshade is Broken lampshade. Like so many great designs, Broken lampshade was designed by accident. It started as a gloriously boring geometric piece, where something was missing. Well, it was not fun. So we started experimenting with 3D model and then, like so many times before, coffee saved the day. As our lead designer reached for the cup of delicious aromatic coffee, she accidentally moved the mouse, simultaneously clicking the button. When she looked on the screen the model was beyond recognition...and it was perfect! The rest is history.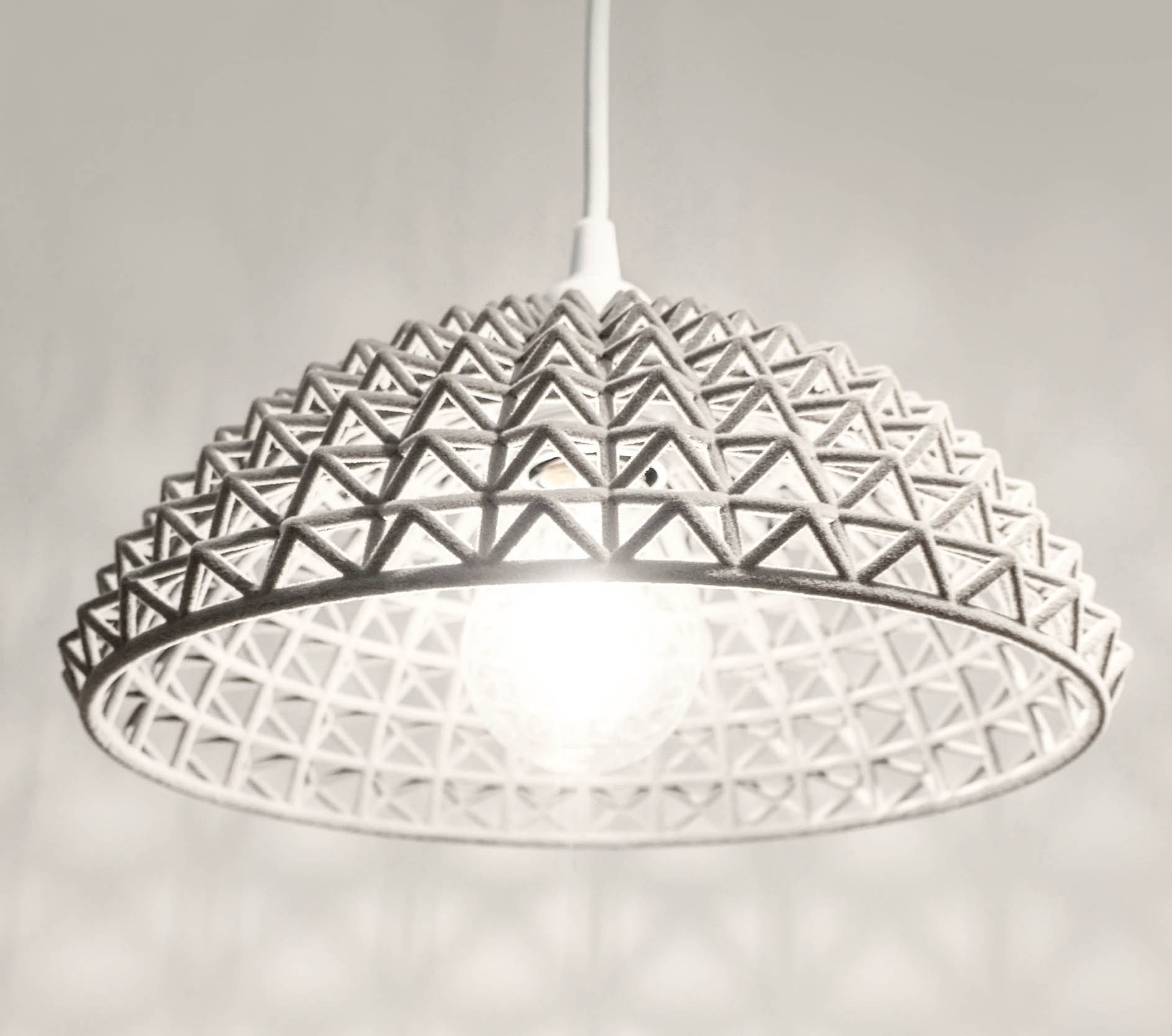 Geometric lampshade is rather simplistic take on the classical lampshades, with one major difference - it is 3D printed in nylon, light and highly durable plastic which can be recycled many times. 3D printing guarantees that the product is produced sustainably - we only print our lampshades to order and generate almost no waste during manufacturing.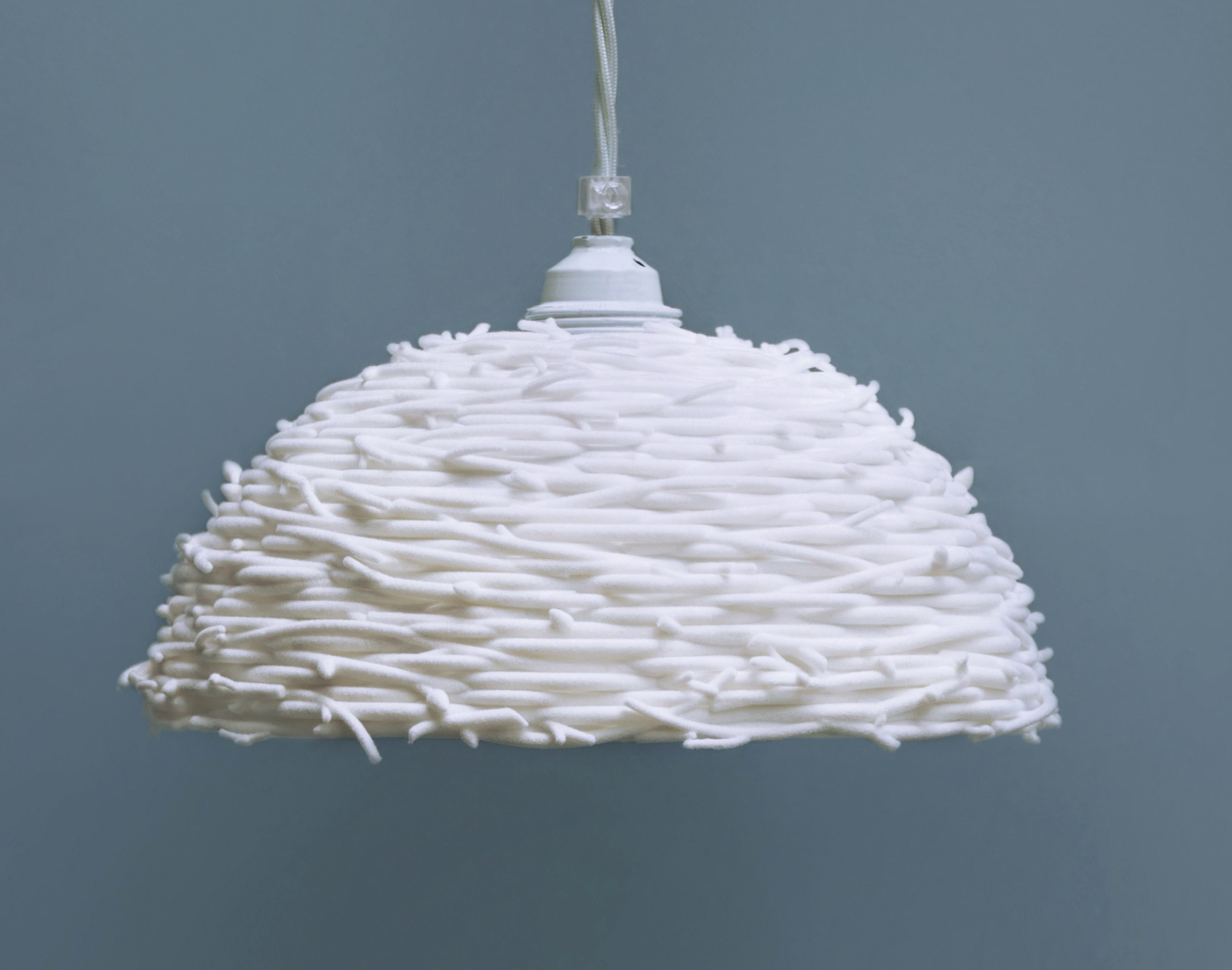 Our last lampshade is Nest lampshade, inspired by our customers homeware of choice - Nest egg cup. When it comes to home, it's safe to say that every homeowner wants unique home décor that speaks to them. They want their friends and family to come into their home and ask about every last item on their shelf, where it was purchased, what it's made out of, and how much it would cost. So, if you are looking for a unique home decor item, look no further than the Nest lampshade. In your nest, your home, you can add style and unique design with this lampshade. This design accessory is 3D printed in white nylon, which is a light, strong, and durable material that can be easily cleaned and brushed with just a little soap and water.
If any of this lampshades intrigue you, please reach out and we will ensure your home is brightened up with these incredible luxurious lampshade.
From MALINKO with LOVE