To be honest it was an experiment from the very start...
However, it didn't stop my newest 3D Printed bag from becoming a finalist at prestigious Russian competition by Greenbird and supported by Swarovski.
This year's theme was 'The Opposites' and the task was to create a bag using Swarovski crystals from the latest collection.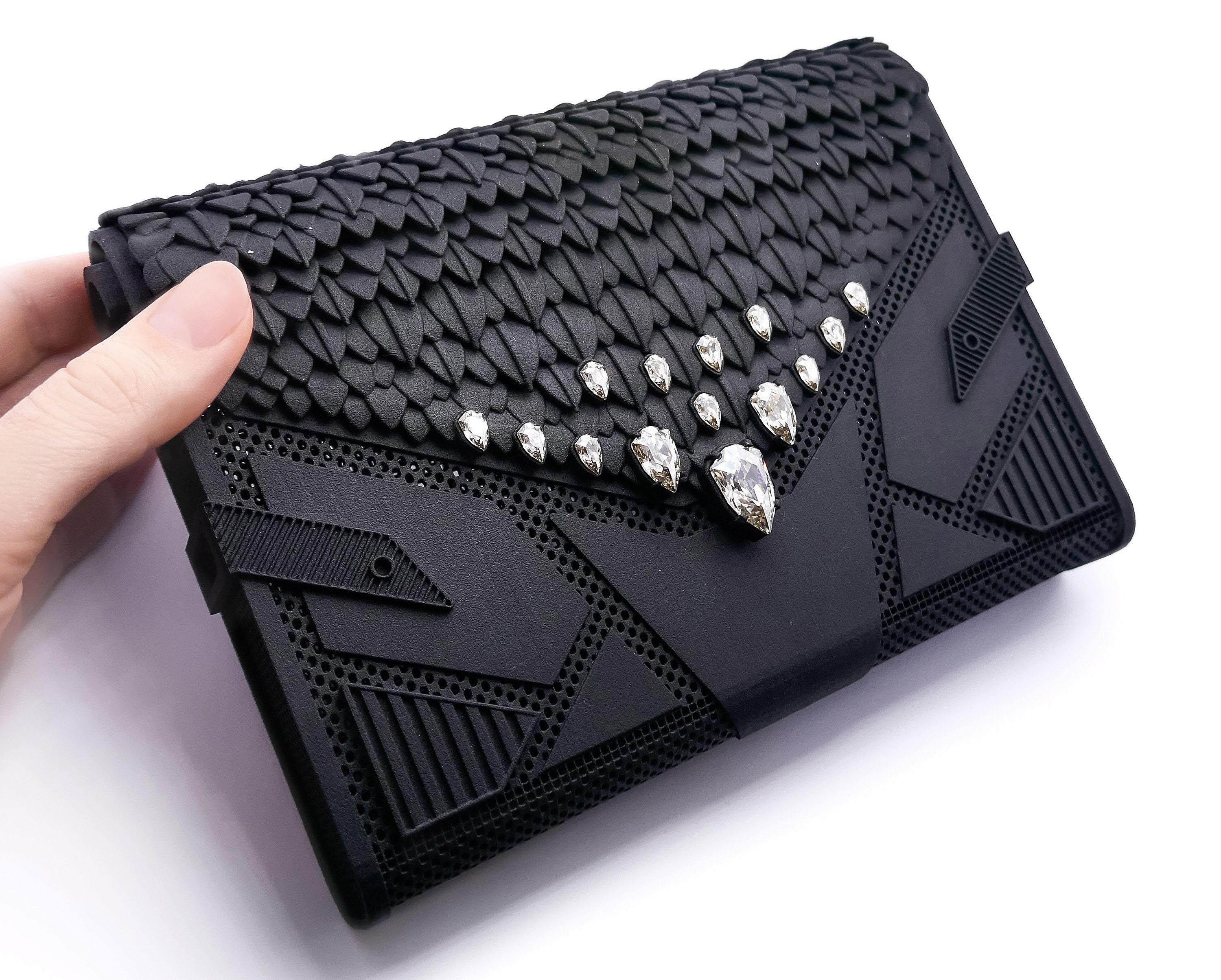 The main body of the bag is 3D Printed in black nylon with all the moving parts and hinges. I wouldn't have done it without the help of my long-term partner Shapeways and thanks to this close collaboration we worked through all the issues and broken models and made this beautiful product!
I would also like to draw a special attention to the crystal fixings. At the start I wasn't sure how to make them because the whole piece was supposed to be 3D printed in nylon and fixing the stone by bending the prongs wasn't an option. And then it occurred to me that plastic has a very cool property: it flexes and then it takes the original shape. So the prongs that hold the stone were modelled already bent which means you can just click in the stone without using any tools or glue.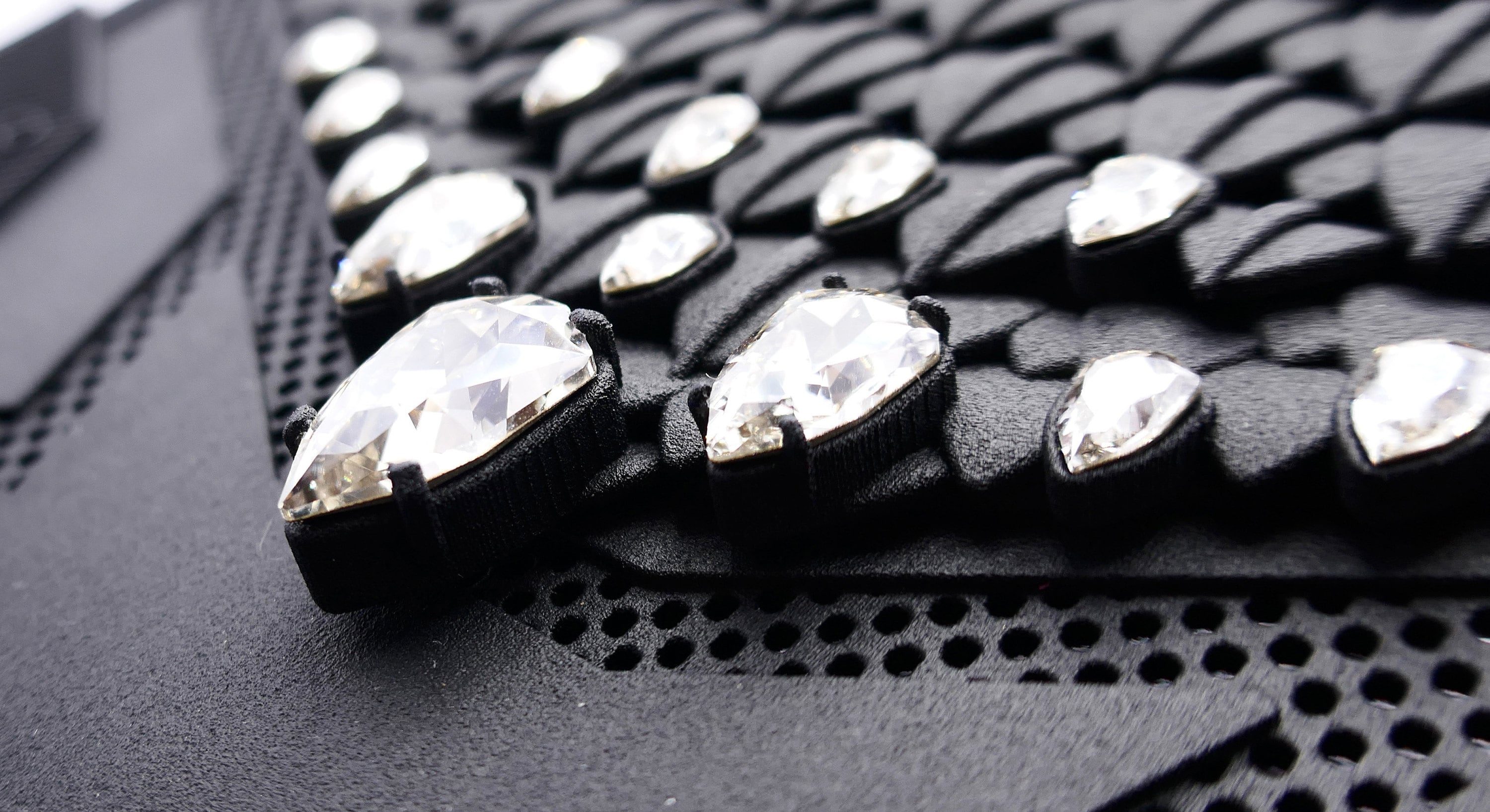 This is just a small part of this amazing piece, so stay tuned as I will be telling much more about all the details while waiting for the winners announcement on 3rd of March! 
From MALINKO with LOVE.